More kids than you'd think at the Mayhem Festival here in Northern California this weekend.  Slipnot were amazingly powerful, and some other legendary acts like Motorhead performed: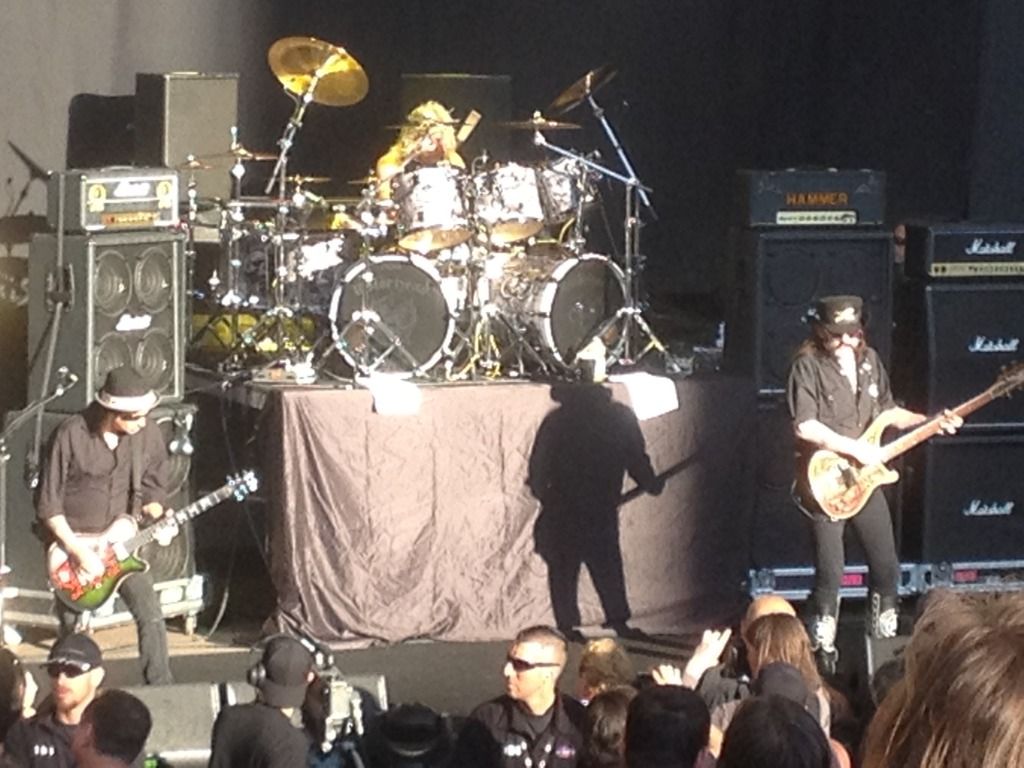 And moto action:
And unusual merch:
And, Dads, impress your family with a picture of the Jagermeister ladies from this years Mayhem Festival. OK, just kidding; maybe you should stay away from them.
These two let me pose for a picture with them if I promised to pay for their college tuition next year.  They were very nice and will take a pic with you and the family. (No tuition needed, actually).
If you like LOUD, Slayer is phenomenal this year at Mayhem, as are Slipknot, BTW. Here is some video of Slipknot from the show: